Expedite fraud detection by skipping directly to instances of cheating in a video proctored assessment. Leverage ready-to-use proctoring analytics to ensure fair selection.
I. Enable Smart Video Proctoring
1. To unlock smartness in video proctoring, connect with iMocha's Customer Success Team
2. To enable this feature for an assessment, go to My Tests on the top panel and select the test you wish to proctor
3. Click on Settings, select Proctoring Settings

On scrolling down, you shall find the option of Video Proctoring Settings. Here, you may customise test termination settings based on intensity of cheating.
Note: iMocha's Smart Video Proctoring runs seamlessly on both Firefox and Chrome browsers

Note: The maximum limit of violations can be set up to 10
II. View Video Proctoring Reports
1. Go to My Tests and select the test whose proctoring reports you wish to review. Click on Reports to view details.



2. You can readily view the intensity of image as well as window violations adjacent to each candidate name

(a)Window violation alert in red, indicating violations surpassed tolerable limit

(b) Image violation icon in green, indicating violations within tolerable limit
3. Click on View Report

for the candidate whose violation details you wish to review. A new window showing Summary of candidate report opens.
Scroll down to view Proctoring Analysis where you will find violation details as below: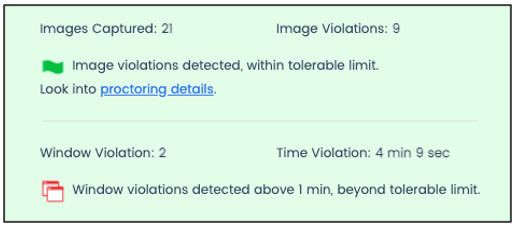 4. Click on Proctoring Details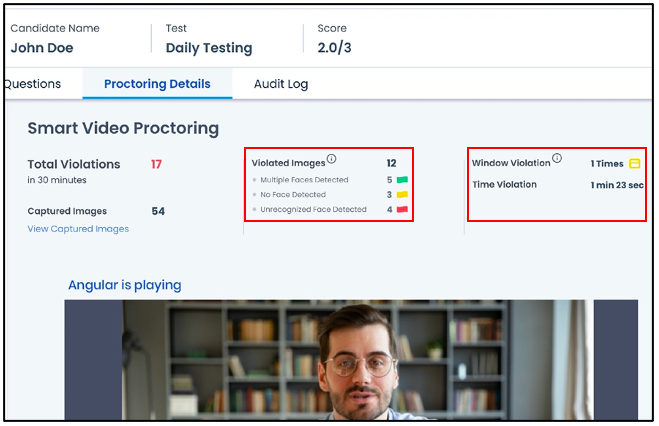 4. This will lead you to detailed analytics of the video proctoring.
Be Section Smart:
On the right side, you can see Section wise videos, along with indication of the number of violations per section.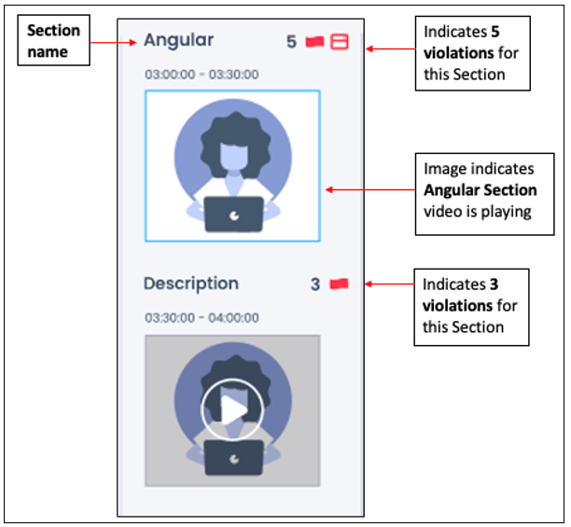 If no video is captured, Section will appear as below under the Sections list on the right: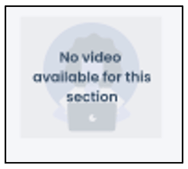 Note: For the system to document a Section video, it requires that
- Candidate attempts the Section; and
- Camera captures recording for at least 1 minute per Section
5. On playing the video, Red time stamps indicating exact instances of cheating will appear on the timeline. You can skip the video directly to those time stamps to view real time violation.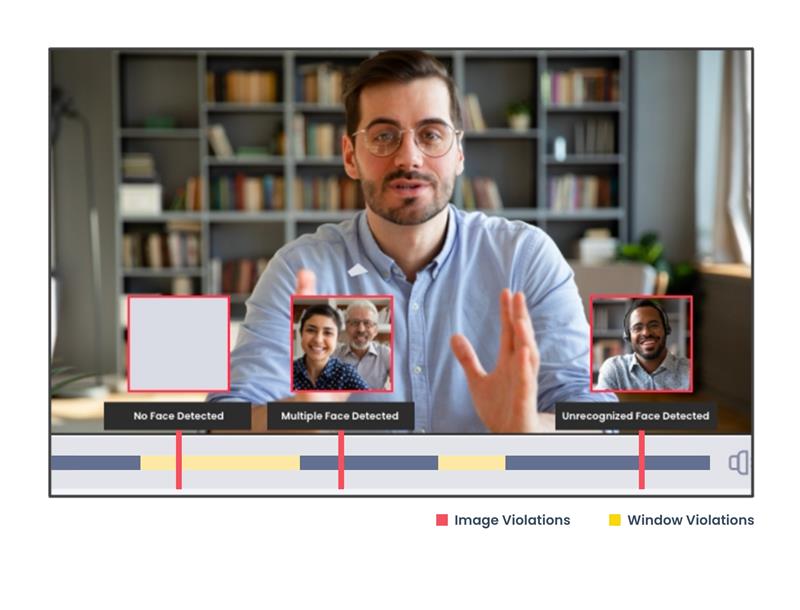 6. Further below, you can find a compilation of candidate image violations (captured every 20-40 seconds), highlighted in Red.
7. Window Violation time range is highlighted in Yellow on the timeline, so you can directly jump to the duration when test window was violated.
Such smart insights and analytics on real time proctoring shall help in making more informed and evidence based decisions.
Know more