Custom parameters, along with multiple innovative features in iMocha's Live Coding Interviews, allow you to identify coders that meet your organisation's demands
I. Setting up the parameters
1. Go to Global Settings under the settings icon on the top right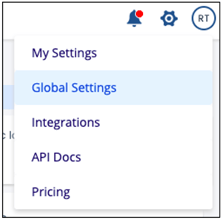 2. Select Interview Scoring parameter from the list of settings on the left
3. Go ahead and customize evaluation parameters as per your requirements, as below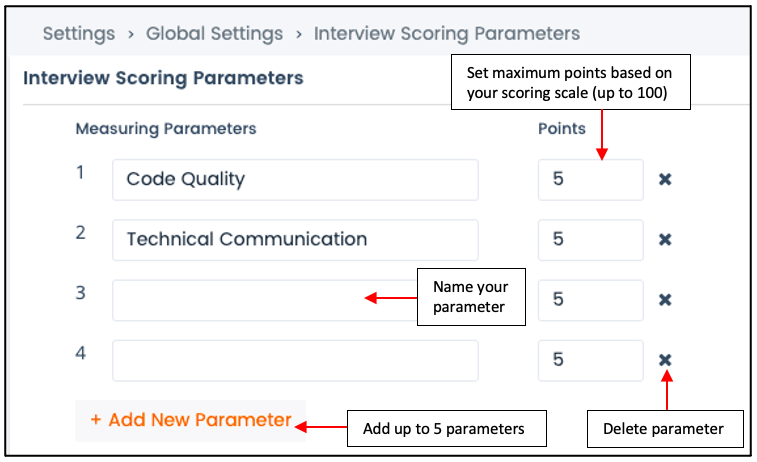 Note:
1. Admin and Super Admin have access to Live Coding Interview custom parameter settings
2. You can set up to 5 parameters, 2 being minimum compulsory limit
3. Points for each parameter can be set to the max of 100, as per your scoring scale
II. Scheduling the Live Coding Interview
1. Click on Live Coding Interview

2. Click on Schedule Interview to invite a candidate

Following form appears. Fill in the details and click on Send Invitation.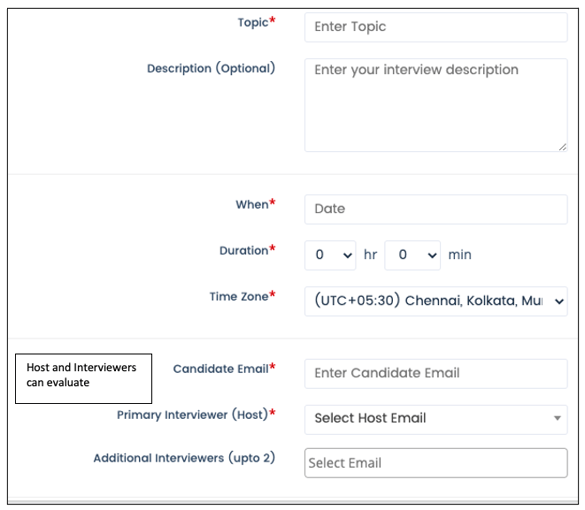 Note: iMocha allows you to skip registration and licensing for an External Interviewer. You can invite external guests to host or evaluate interviews for the Live Coding Interviews, and enable a hassle free outsourced hiring process.
3. An email as below shall be sent to the candidate. Option to add Interview to the calendar will appear within the email.
III. During the Interview
The window with allocated parameters shall appear as below during the Live Coding Interview. The Host and Guest Interviewers can score the candidate.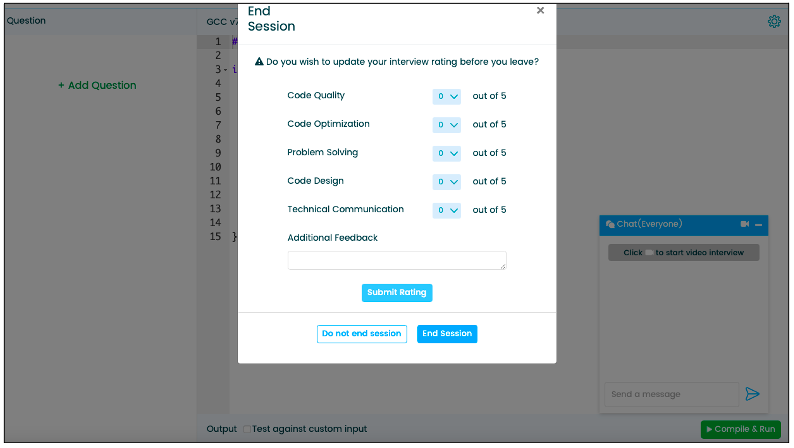 iMocha allows you to refer candidate's Test Reports while taking the interview. You can click the Download button on the Interview window and review candidate's test performance in the midst of the interview.
III. Interview Report
1. Click on Interview Result to access all reports. Select View Report for the candidate whose result you wish to see.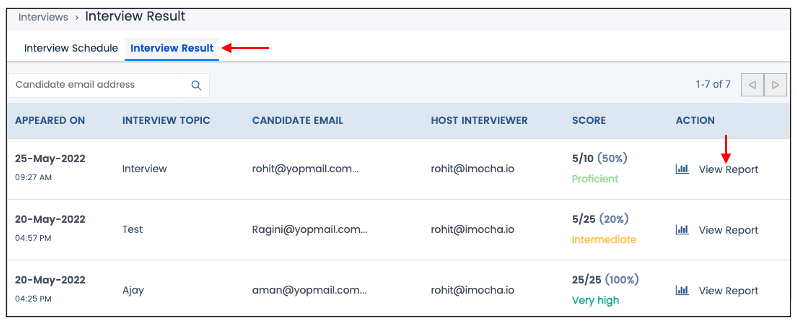 The report shall appear as below, with all parameters listed under Interview Rating with their corresponding scores.
On reviewing the performance of the candidate, interviewers and host may alter the scores as per their evaluation and preference, by clicking on Action icon as indicated below.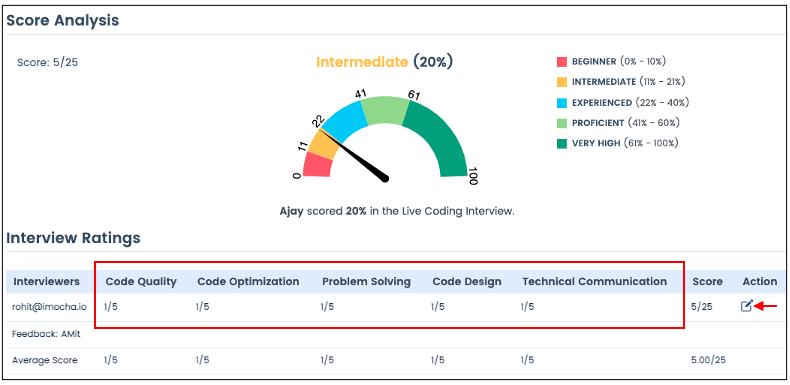 You can now shortlist candidates and schedule the interview directly from the Reports section.
In case of any queries, please write to us at support@imocha.io
Know more: