Know how to assign the hiring status for multiple candidates
iMocha allows recruiters and hiring managers to assign a hiring status to candidates. This allows them to have a clear picture of the candidate pipeline and refine their recruitment efforts accordingly.
To assign/modify hiring status for multiple candidates.
1. Click My Tests
2. Select the test, click Reports
3. Select the candidates and click Change candidate status from here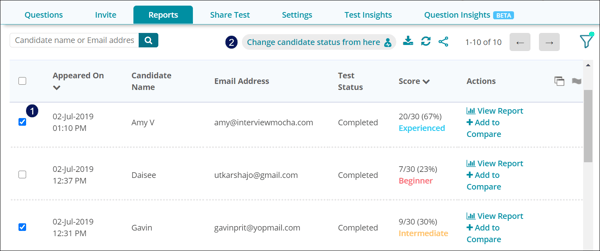 4. Select the candidate status from the list (Note: You can use the iMocha's default candidate status or update your own.)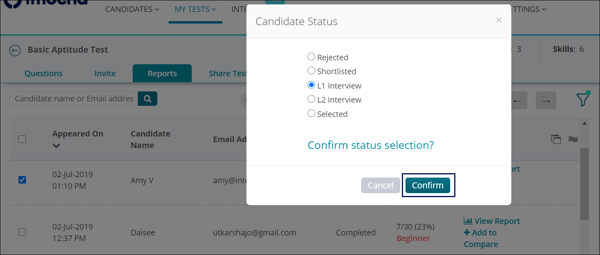 5. The assigned status will be reflected for the selected candidates

This saves much time for recruiters wherein they can assign candidate status to multiple candidates at a time.
If you have any queries or need any assistance, please write to us at support@imocha.io.