How to attempt an assessment in Safe Assessment Browser?
Here are quick steps to help you attempt an assessment which has Safe Assessment Browser enabled
1. On clicking the link to the assessment, you will be redirected to a page as below. It enumerates the quick steps to installing the Safe Assessment Browser.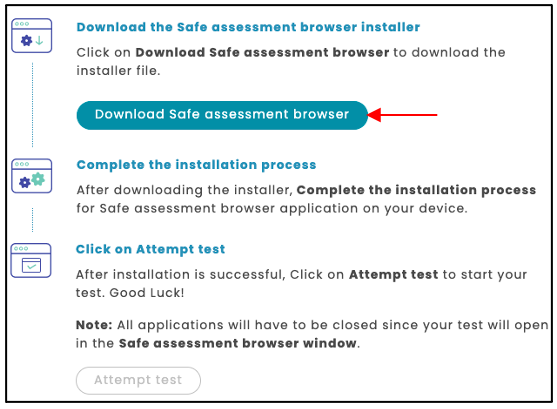 Note: Remember to close all applications to open your test in Safe Assessment Browser mode
2. The installer will start downloading once you clock on download button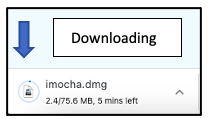 3. Click on the installer to install the Safe Assessment Browser. Once installation is completed, go ahead and click on the enabled Attempt test to button to get started.
Important! You must complete the installation to be able to enter the test window

Good Luck!
In case of any queries, please write to us at support@imocha.io