Enable video proctoring to view screen feeds of candidates during the test attempt.
iMocha has launched Video Proctoring that enables our customers to view recorded screen feeds of the candidates during their test attempt. This will take remote proctoring up a notch and speed up your hiring process.
Note: Video Proctoring feature can be enabled on the invite pop-up; however, you first need to contact support@interviewmocha.com to enable it in your account before you start using it.
A) How to enable Video Proctoring?
1. Select the test from My Tests
2. Click Invite
3. In the pop-up that opens, click Video Proctoring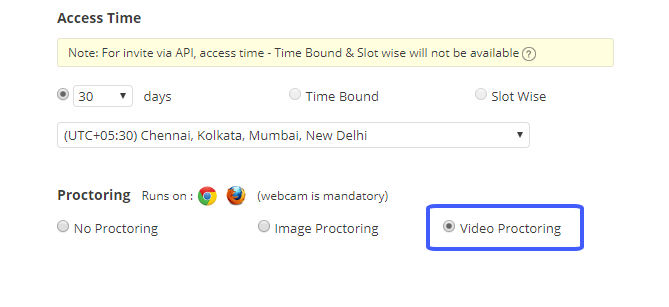 4. Video Proctoring will be activated
B) How will it be seen in Reports?
It can be viewed under Proctoring Details. You can click on each section video to view it.
Note: Certain sections may have multiple videos if the test is interrupted due to loss of power/internet connection or Camera/Microphone issues.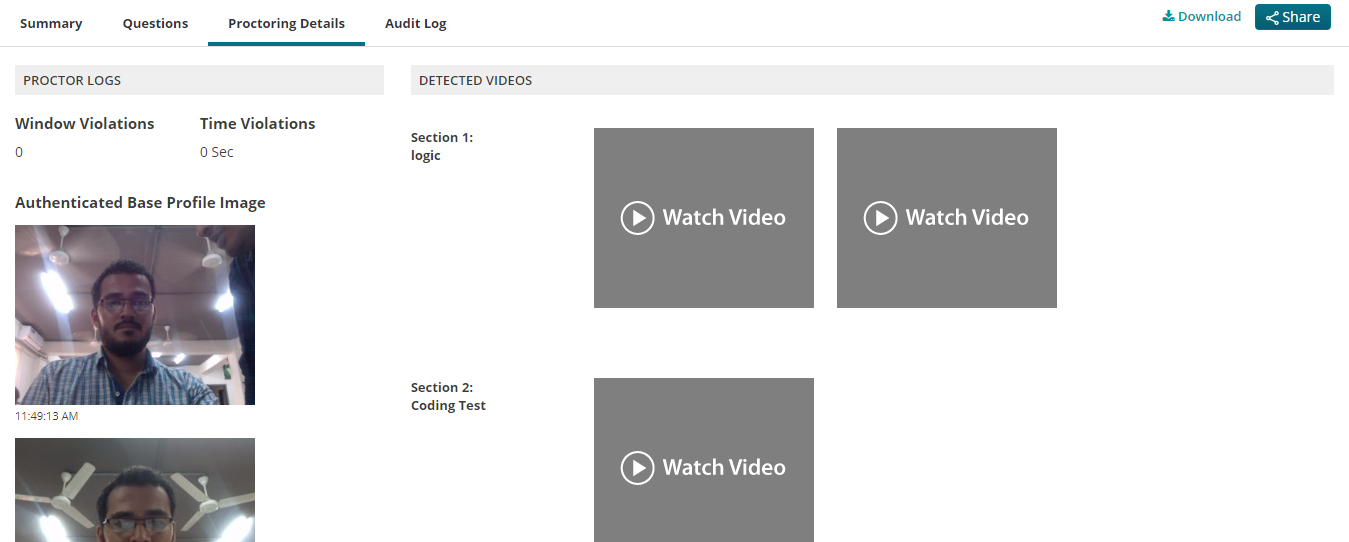 To avail of a free demo, contact support@imocha.io