Set up image proctoring to capture real-time images of the candidates when they appear for the test
iMocha uses advanced AI-enabled cheating prevention measures to ensure that the tests are taken fairly by the candidates. You can set up the below cheating prevention measures for your test.
What is image proctoring?
Image proctoring is a type of online invigilation that helps you get the candidate's images when the test is being attempted. Online proctoring of the candidate is conducted remotely by the system in real-time. Live images of the candidate are taken at regular intervals through their system's webcam. The system reports if the candidate has used unfair means to take the test.

Requirements:
The candidate must have a webcam.
It runs on Chrome 31+ and Firefox 31+ only.
Why image proctoring?
Image proctoring will help you in assessing whether the candidate has been fair in taking the test. Image proctoring helps in eliminating any chances of cheating in the test.
How to set up?
Click My Tests in the top panel.
Select the Test for which you want to enable image proctoring
Click Settings > Proctoring Settings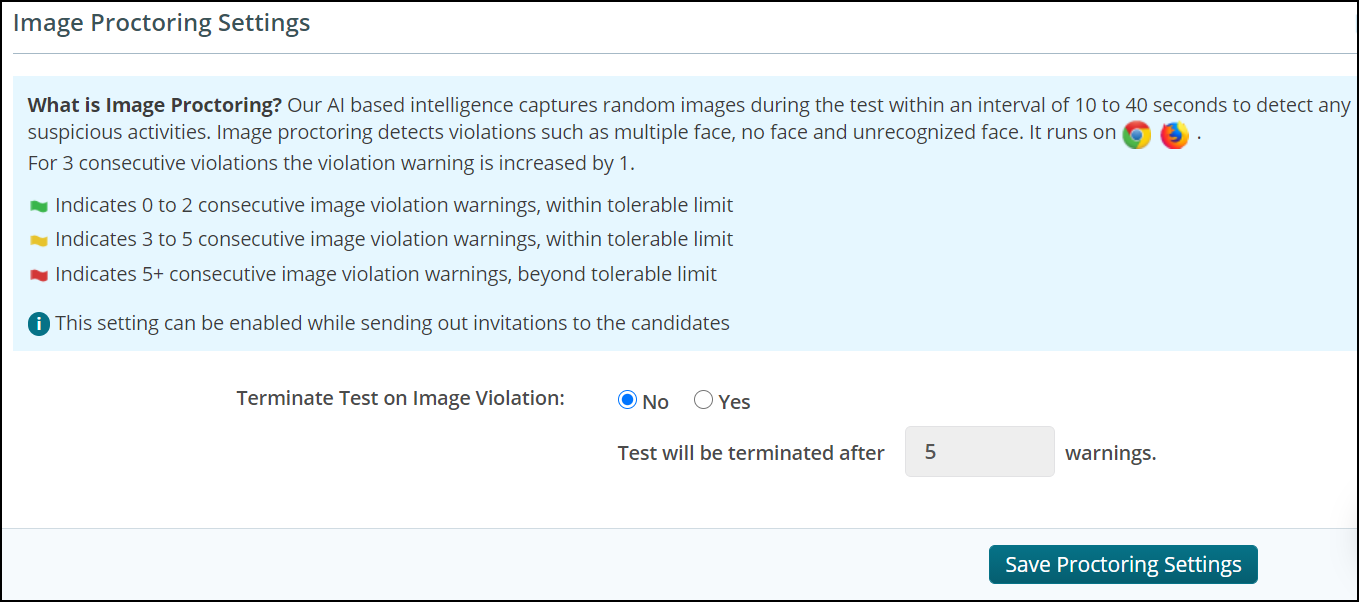 While you can enable image proctoring when you send email invites/open links to candidates, this setting will help you set up the image violation setting. Our AI uses certain conditions and raises a flag when an image violation occurs. You can decide whether the test should be terminated when the candidate exceeds a certain number of violations.
Image proctoring for this test will be enabled, and you can see the images in Reports under Proctoring details.
How image proctoring works?
When the candidate starts the test, the system captures a base profile image.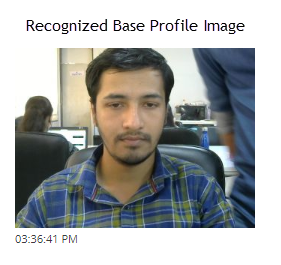 The system will then use this image as a reference to detect any image violations. We have the below image violation conditions:
1. No face detected
When the camera is unable to detect the candidate's face or the candidate covers their face, the system gives an error, and the images will be highlighted in the reports.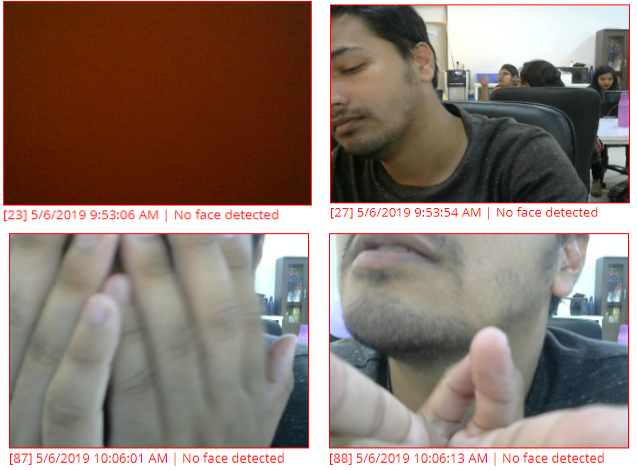 2. Multiple faces detected
When there are two or more faces detected along with the base image, the system will raise a flag.

3. Unauthorized face detected
The system raises a flag when someone other than the candidate tries to give the test. It compares the base image to detect this violation.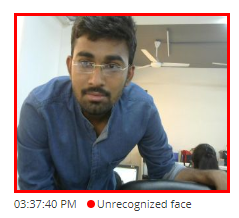 In case of any queries, please mail us at support@imocha.io