Know how to modify the tests created by your sub users
As a Super Admin, you can view all the sub-users' tests added to your account and edit the test if required. The Super Admin can decide which users can have access to View/ Edit tests of sub-users.
To provide the access
1. log in to your iMocha account
2. Click Settings -> Global Settings -> Users
3. You will get a list of sub users in your account
4. Select the user, click Edit icon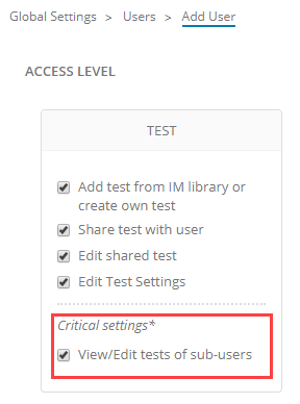 5. Under Test, tick the checkbox for View/Edit tests of sub-users
6. The selected user will now be able to view/edit all the sub-users' tests in your account, including your own tests.
To view/edit the tests.
1. Click My Tests -> All User Tests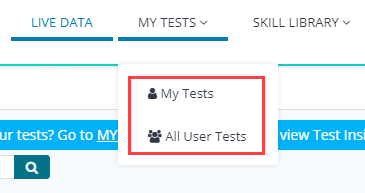 2. Select the user from the drop-down (Only active users will be shown). The no. of tests create by each user will be shown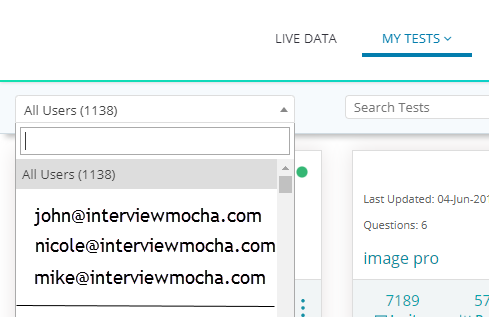 3. You will view all the tests created by the user
4. You can view/edit the tests if required (Read How to edit tests)
Note: If any user edits any test of a sub-user, then on any edit performed, the last updated date-time and the user id will be reflected on the Test Card as below.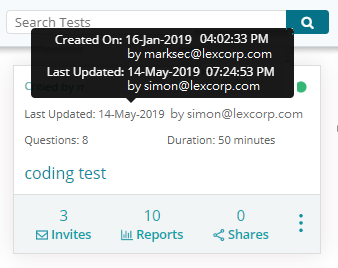 In case of any issues, write to us at support@imocha.io