Know how to compare up to 3 candidates to make data-driven decisions.
Comparative Reports help you choose the best among a pool of candidates who appear for a particular test. You can select up to 3 candidates to be compared. The candidate with the best percentage is stamped as iMocha Recommendation.
You can use the tool via Analytics or via Reports
To compare and view reports via Analytics
1. Select Analytics ->Comparative Reports

2. You will get the comparative results with the iMocha Recommendation.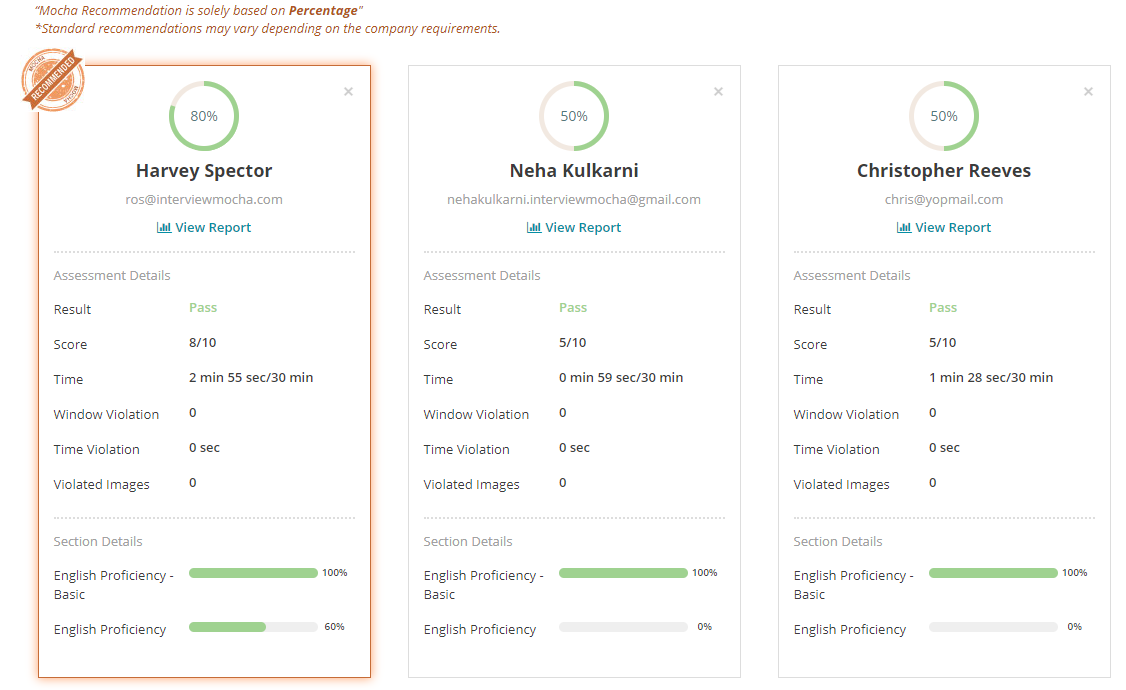 To compare and view reports via Reports
1. Select the test from My Tests -> Reports
2. Click Add to Compare appearing under Action
3. You can compare up to 3 candidates at a time. After selecting the candidates, click Compare


4. Comparative analysis will be displayed
In case of any queries, write to us at support@imocha.io