Make data-driven hiring decisions by measuring relative competency of a candidate as compared with the overall average performance in an assessment
I. Enable Candidate Benchmarking
To unlock auto-generated benchmarking, connect with iMocha's Customer Support Team at support@imocha.io
II. Candidate Benchmarking in Reports
1. Go to My Tests to select the test whose reports you wish to evaluate
2. You may directly access Reports using the icon on the My Tests page, or click on the test and then click on Reports to view reports of all candidates

or

3. Under Actions, click on the View Reports icon for the candidate whose report you wish to evaluate



A new window with the Summary of the Candidate Report will open.
4. Scroll down to view the Candidate Benchmarking section
Since selected test consists of 5 Sections, the benchmarking shall appear as below in the shape of a Pentagon.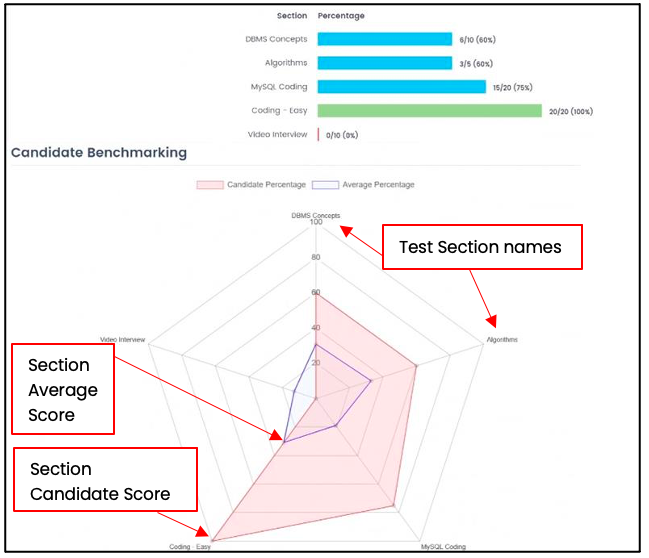 iMocha's Candidate Benchmarking feature helps you understand the skill proficiency of the candidates with respect to the company average and industry standards, thus allowing you to zoom into candidate's capabilities, against the average.
If you require a separate demo on how to use Candidate Benchmarking, please write to us at support@imocha.io