Know how to set up iMocha in the Greenhouse workflow and start using
To set up iMocha in the Greenhouse workflow
Log into your Greenhouse account
Click the All Jobs tab from the top panel
Select the job profile to set up the workflow
Click Job Setup from the top panel
Click Interview Plan from the left Panel
Scroll down the page, and click the green +Add Stage button
Select Interview Mocha Assessment, Click Add button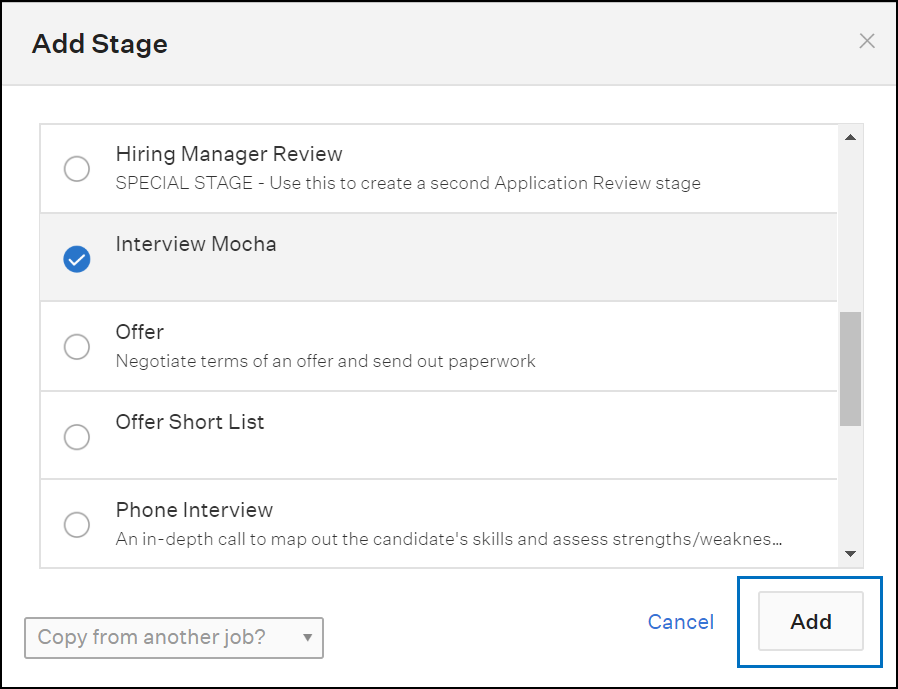 Adding the Test
Once the stage has been added, click Edit
Select the test from the drop-down menu that is suited for the job profile
Note: The test should be added to your account in iMocha reflected in the drop-down menu. Make sure you add the relevant test to My Tests in iMocha before clicking the Edit option.
You can add Grading instructions, add custom questions for the interview.
Select the Greenhouse user to grade/review the assessment
Click Save
Keep in mind that all configurations of the assessment itself and the email template will need to be handled in iMocha. While you will click "Send Test" from within Greenhouse, the interview instructions are actually sent by Interview Mocha.
Sending the Test Link
To send the test link from Greenhouse.
Click Candidates, and select the candidate you want to send the assessment link to
Click the Send Test button.

The candidate receives the test link and gives the test.
Viewing the test reports in Greenhouse
Once the candidate has submitted their test, the Interview Kit will contain a link to view the submitted test on iMocha.
The report will look like this.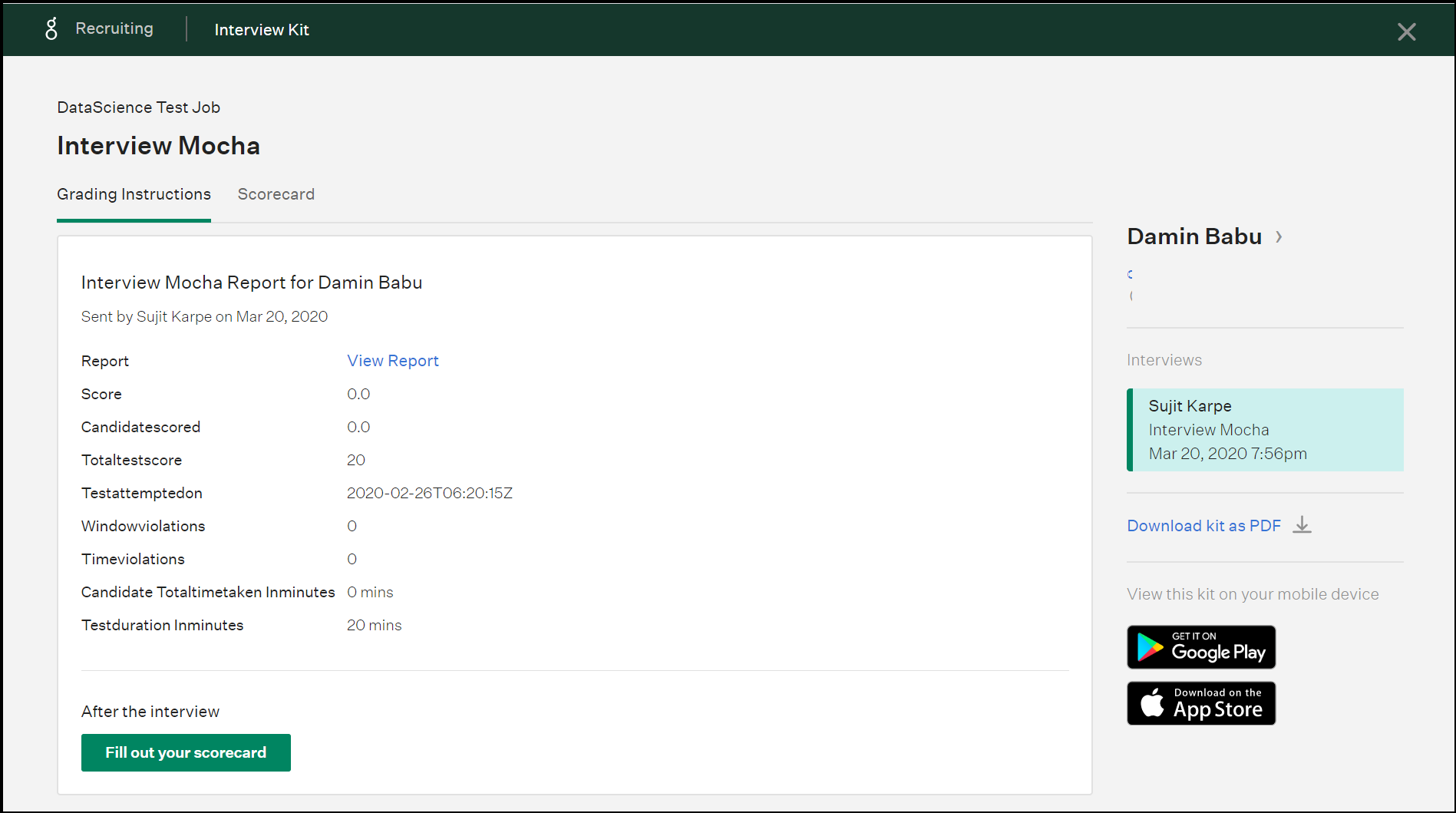 Click View Report
The scorecard PDF will be downloaded.
You can view the scores of the candidate in the PDF report.
Note: For a detailed scorecard, you need to log into your iMocha account.
In case of any queries, please write to us at support@imocha.io