Custom parameters feature in iMocha's Live Coding Interviews, allows you to identify coders suited to your job requirements
1. Go to Global Settings under the settings icon on the top right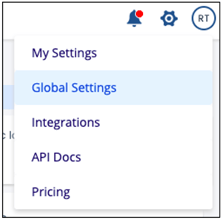 2. Select Interview Scoring parameter from the list of settings on the left
3. Go ahead and customize evaluation parameters as per your requirements, as below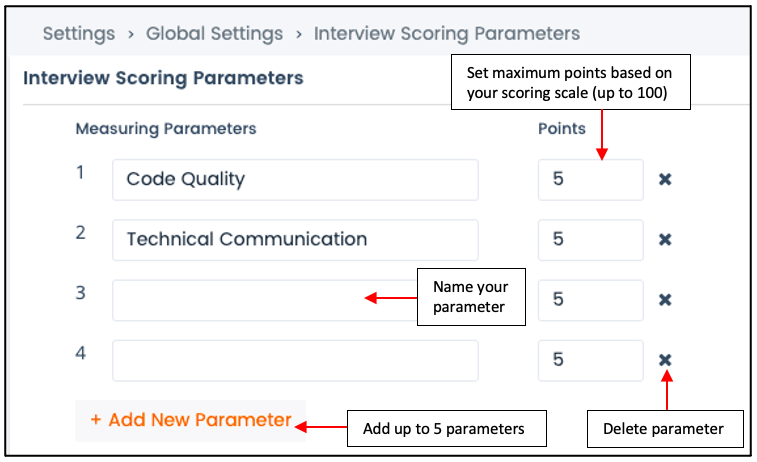 Note:
1. Admin and Super Admin have access to Live Coding Interview custom parameter settings
2. You can set up to 5 parameters, 2 being minimum compulsory limit
3. Points for each parameter can be set to the max of 100, as per your scoring scale
a. Your custom parameters shall appear as below during the Interview: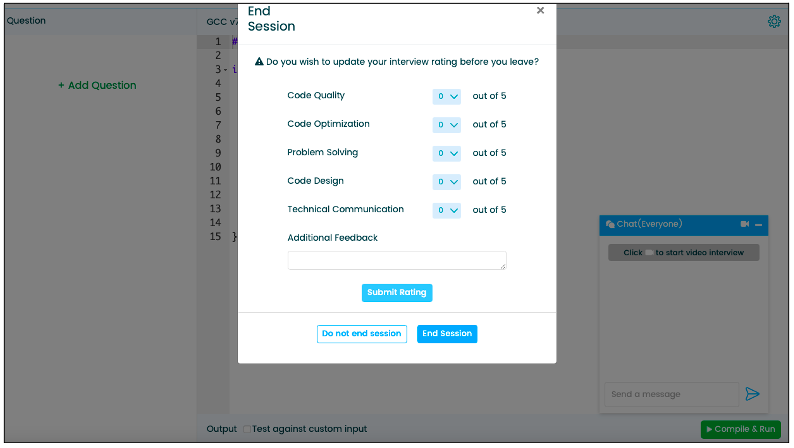 Know more about iMocha's features that enable a smooth customer experience during the interview.
b. These parameters will reflect in the Live Coding Interview Report as below: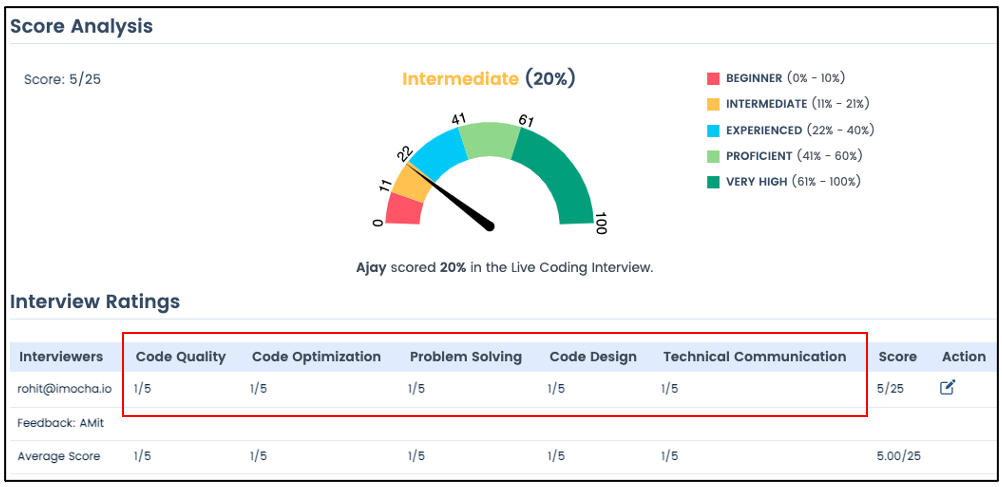 In case of any queries, please write to us at support@imocha.io