Know how to use negative marking in assessments
Negative Marking is often used to eliminate guesswork by the candidates. With iMocha, you can decide to set Negative Marking on a test level or section level.
To enable negative marking
1. Select the test from My Tests
2. Click the Setting icon parallel to the skill name

3. Select the negative marking parameters between Percentage & Absolute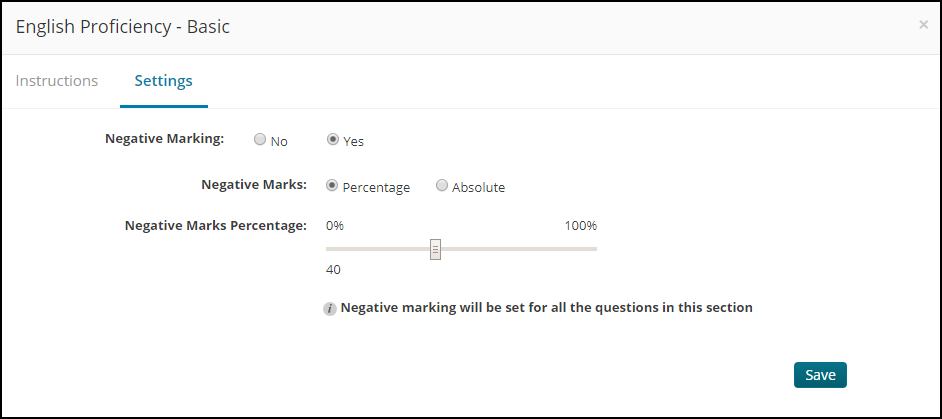 4. Click Save
Note: You can decide to enable negative marking for just one section in the test or all the test sections. To enable negative marking for the entire test, you need to enable it for each section.
You can also check
What are the question settings?
What are the cheating prevention measures for tests?
How to manage display messages that appear during the tests?
For any queries, please write to us at support@imocha.io