Admins can assign reports to other users in their account. Reviewers can then evaluate the report and score it.
When an Admin/Super Admin assigns a report for review, a reviewer will get an email. You can also view the reports by clicking Candidates -> Review Reports
Under the Pending for Review tab, you will see the reports that are assigned to you.
Select Review Report
The report will be displayed. You can edit the scores by clicking Edit Score.
After scoring, click Finish Review.
The system will give a prompt showing the status of the number of questions reviewed and pending if any.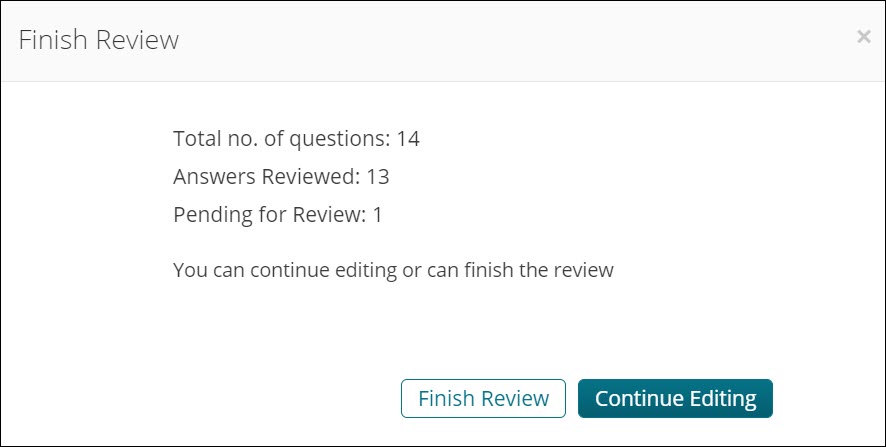 After clicking on Finish Review, the report will now be seen in the Review Completed tab.
You can still edit the report and revise the scores if necessary. The activity logs record the edits.
Watch the below video to see how it works.
Notes
Users who have access to only review reports can view the reports in the Pending for Review tab. Once they complete the review, the reports will move to the Review Completed tab.
Users having access to both generate reports, and the Review report will view both the links in the Action column.
Reviewers cannot generate the final report for the candidate unless they have global access to generate reports.
In case of any queries, please write to us at support@imocha.io