Manage the settings to display the messages during the tests
The candidate experience is important for company branding. iMocha helps you keep that experience customized by giving you access to control all the alerts displayed during the test attempt.
Click the "My tests" tab on the top panel.
Click on the desired test.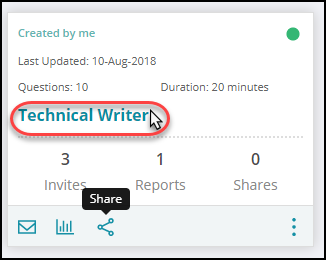 Click "Settings" from the top tab.
Click "Test Settings" from the left panel.
Scroll down to " Display Message Settings"

There are three types of settings:
1. Display Section End Message (Pop-Up)- Enabling this option will lead to a pop-up message below for the section's end.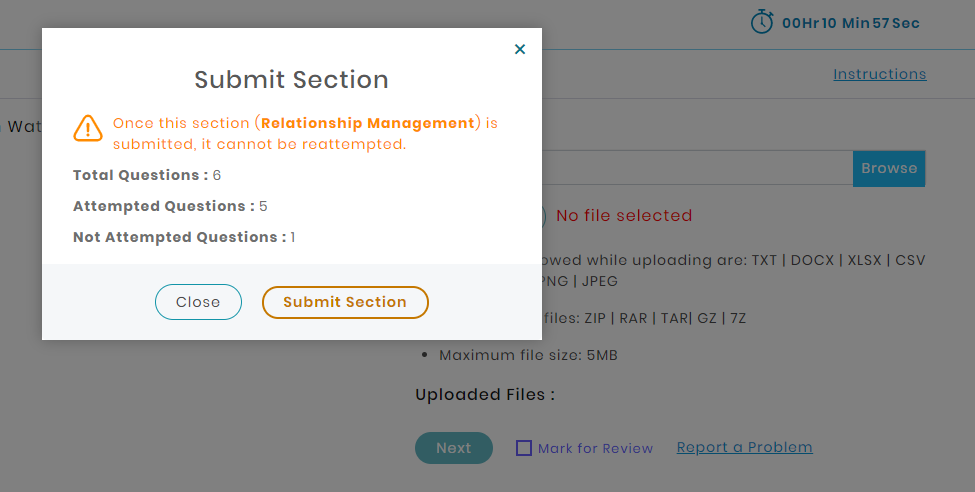 2. Display Section Time Left Message (Pop up)- Enabling this option will display an alert message when less than 2 minutes remain for the section.
3. Allow candidate feedback- Enabling this option will display a Candidate Feedback window, which will allow the candidate to rate the assessment and assessment experience. After completing the assessment, the feedback window will be displayed, where the candidates can give their opinion. The feedback will also feature in the summary section of candidate details and under Analytics in Candidate Feedback.
Note: Only Super Admin and Admin accounts can view the candidate feedback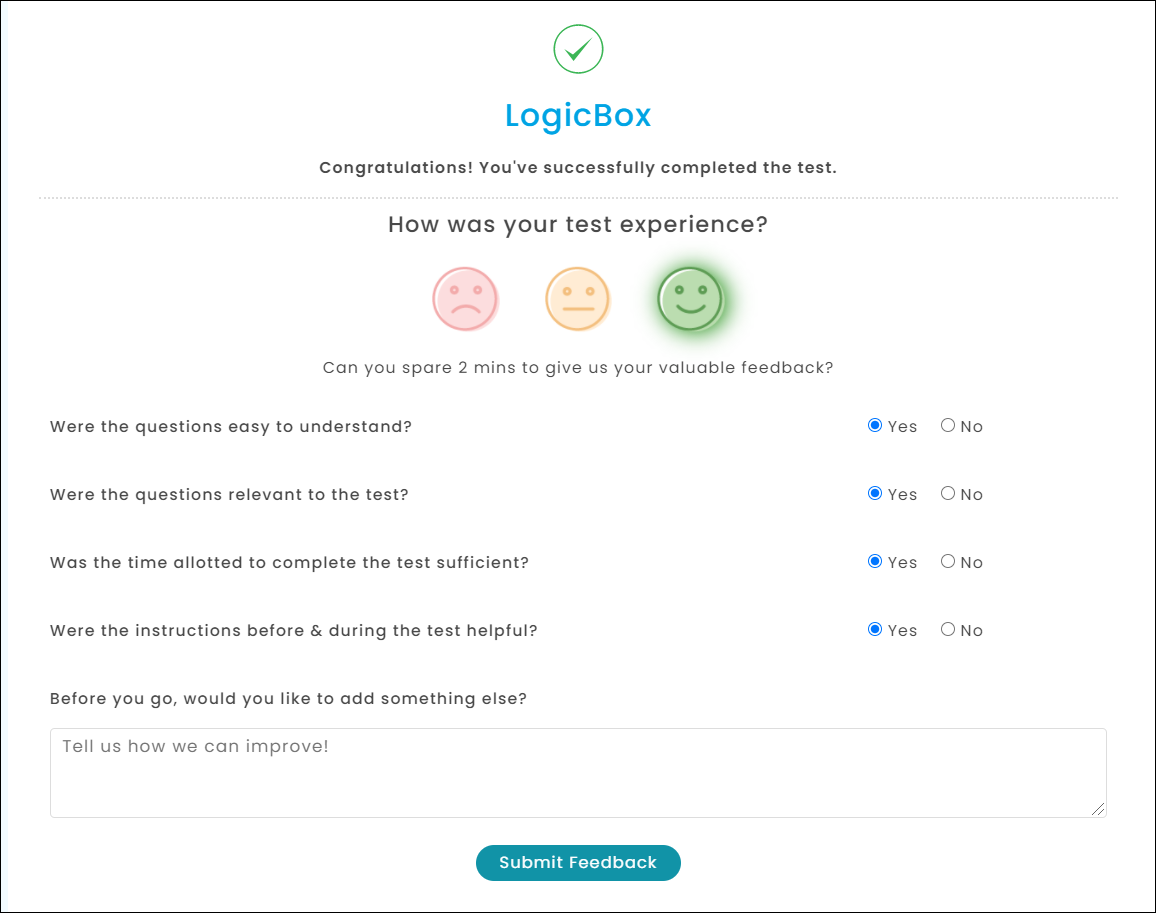 In case of any queries, please mail us at support@imocha.io.