How to grade essay/descriptive questions?
Know how to evaluate and score essay and descriptive questions.
You may use essay or descriptive type questions in candidate assessments. The assessment can contain just the essay/descriptive questions, or it can be a separate section altogether. For both cases, the test admin(recruiter, hiring manager, admin) will manually evaluate the answer and allot points.
To manually evaluate the answer:
1. Select the test for which the answers have to be evaluated.
2. Click Reports (You can view reports from Live Data or navigate through My Tests and the Report Icon for the test.)

The list of candidates will be displayed.
4. Click View Reports.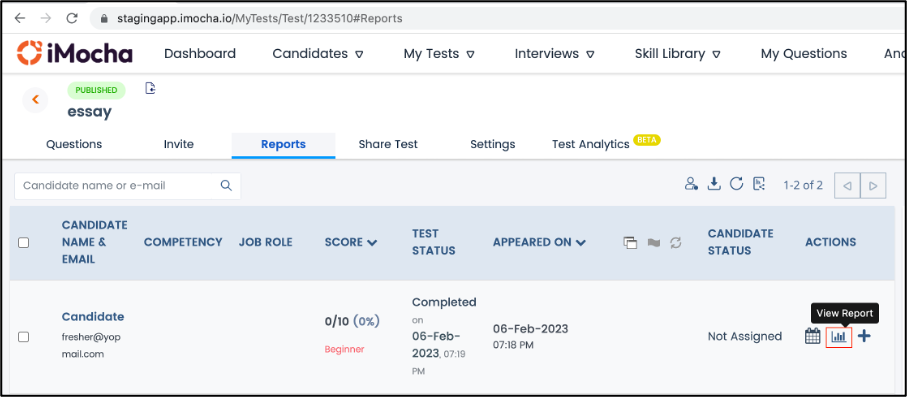 5. The Questions tab displays all the questions and the candidates response.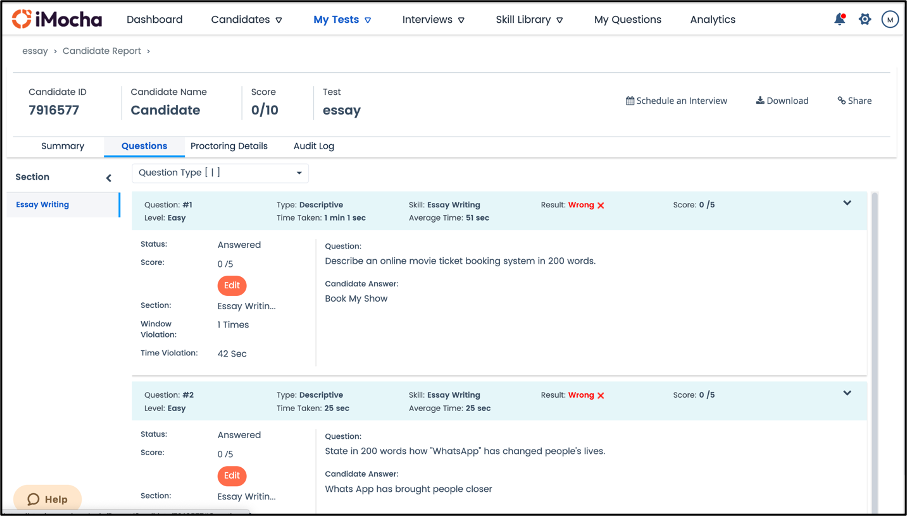 6. View the answer, and click Edit.
The below window appears.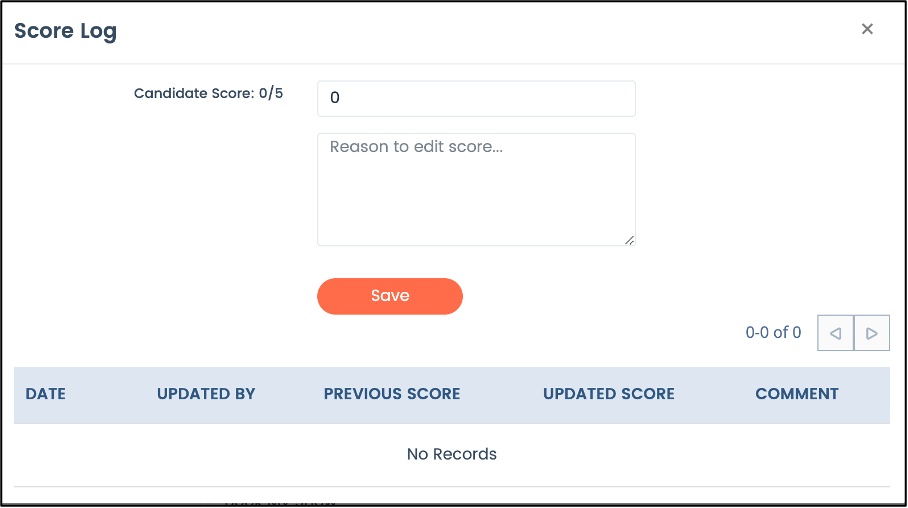 7. Enter the score, your reason, and click Save.
8. The report will then reflect the revised score.
9. If any changes are made to the score by another user, click edit to view the score history.
For any queries, mail us at support@imocha.io