Know how to download and share the candidate report with teammates
To have an in-depth analysis of the candidate's test, iMocha gives you the candidate report in PDF format. You can download and share the report or even give access to your teammate to view the report.
Note: You need not download the report to share the candidate report with your colleague!
You can view the reports from - Live Data.
Candidates -> Live Data
"My tests" tab
1. Let's see how to view the report from the Live Data tab
Click Candidates - Live Data
You can search the candidate name or email or scroll the list of tests
Click View Reports

The report page opens, where you can choose to download or share the report

The downloaded PDF report looks like this.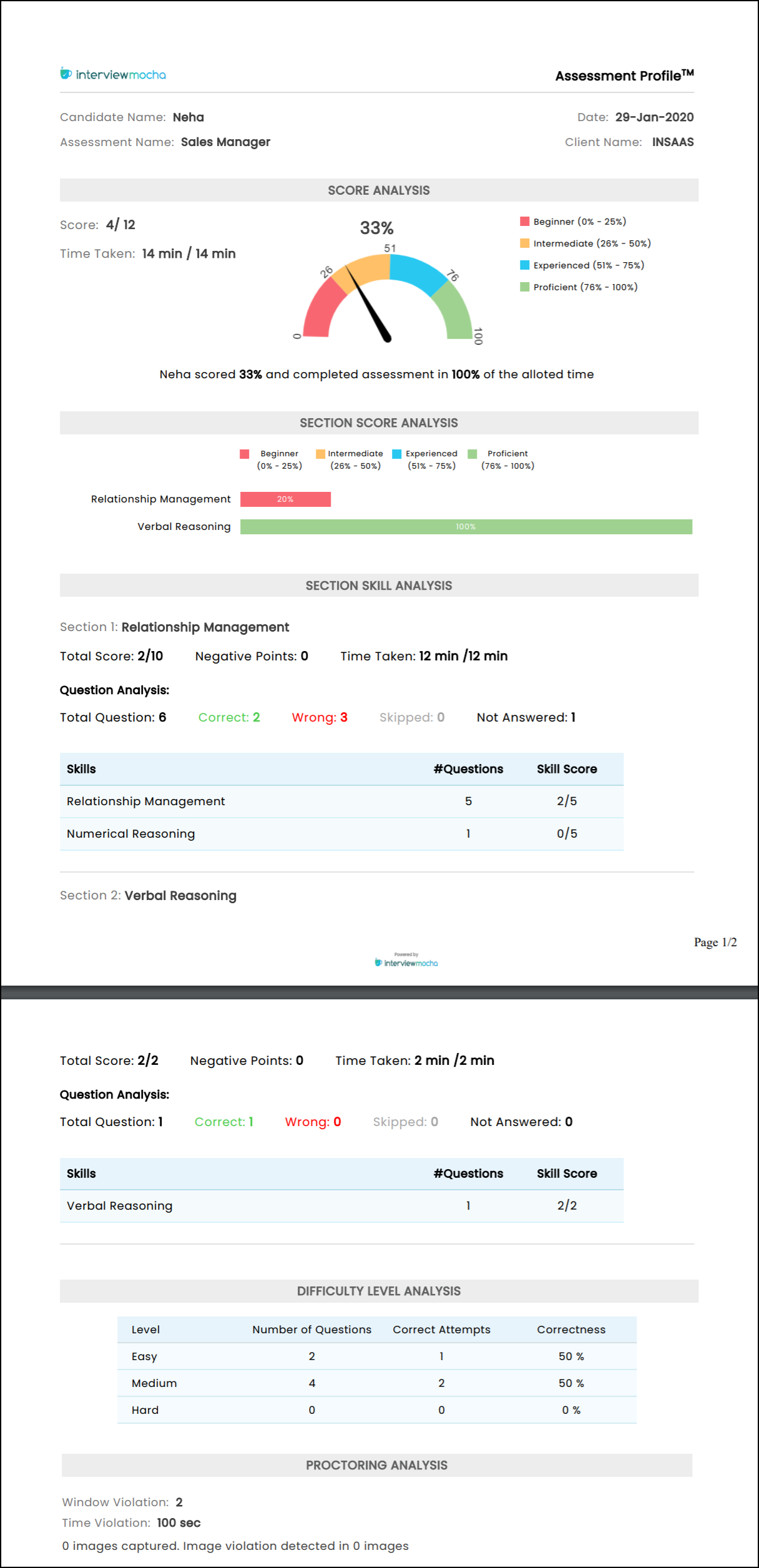 Click Share Report, enter the email address, and share the report with the concerned person.
Video Questions in PDF report: Now, for tests with video questions, the PDF will contain the video URL that can be accessed by the receiver.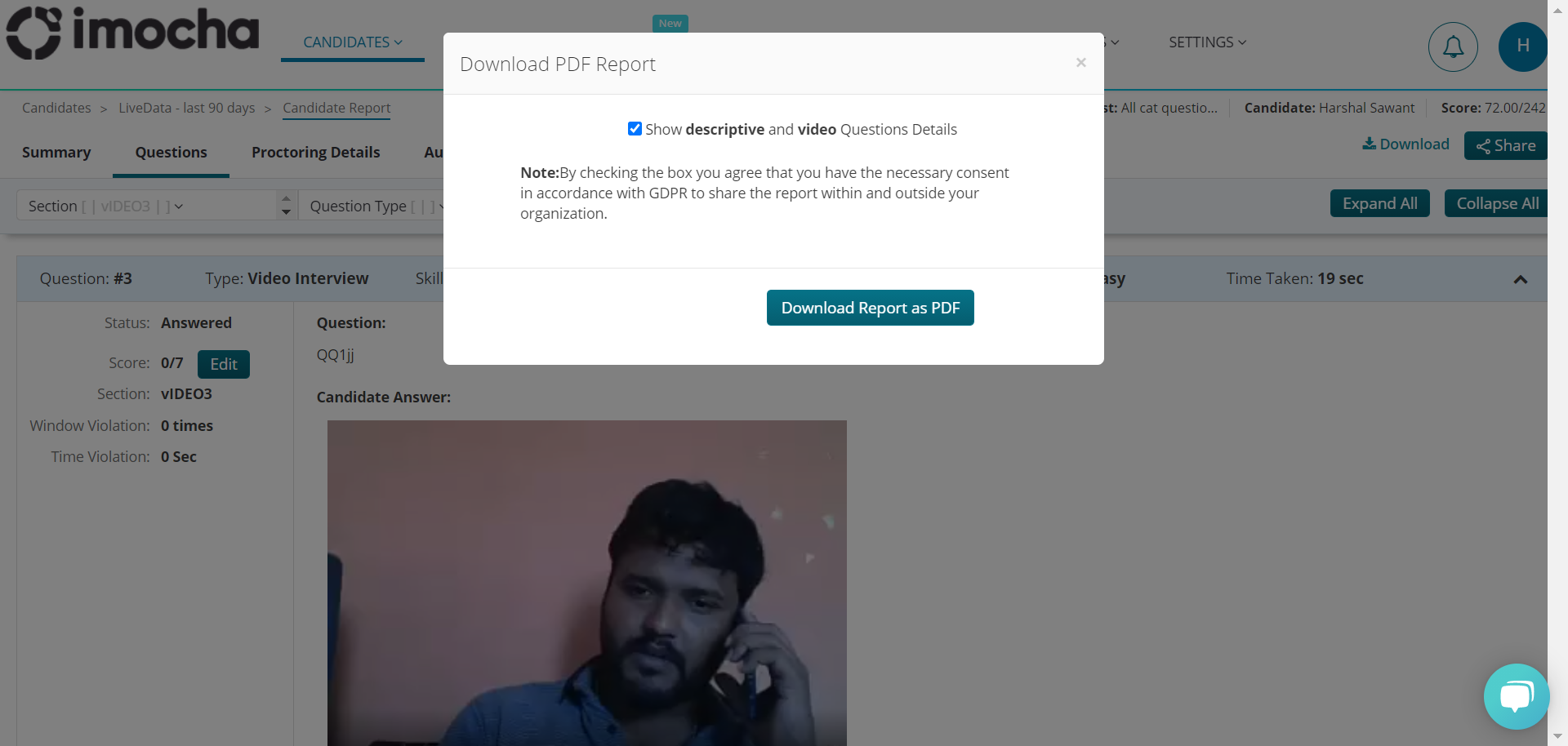 2. Let us check how to view the report from the " My Tests" tab
Click the "My Tests" tab on the top panel
Click "Reports" for the particular test

From the list, select the candidate whose reports you want to share
Click " Share Reports"
From the drop-down menu, select the team member you want to select the report with
Click "Share"
Note: You can only share with teammates you have added to your account as users.
If you want to share the PDF reports, click on reports -> View Report (for the selected candidate), and you will get the option to share as PDF.
In case of any queries, please mail us at support@imocha.io