Getting Started - Account Settings
How to customize section messages displayed during the test?
Know how to engage candidates with customized section messages.
You can customize the section messages that appear before the start of a new section in the test.
To customize the section messages:
Go to My Tests, and select the test for which you want to customize the section message.
Click Test Name.
Click Section Settings.

4. Go to the Instructions tab. You can write your own instructions for each section here.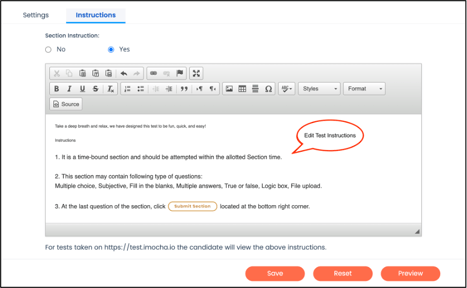 5. Click Save.
Note: The instructions will appear at the start of each section for the particular test only.
For any queries, mail us at support@imocha.io.