Configuring ATS Integrations
How to add iMocha in Workable's Recruiting Pipeline
Know the steps to add iMocha to Workable's workflow
To invite candidates for assessments and view their reports, you need to add iMocha as a stage in Workable's Recruiting Pipeline.
1. log in to your Workable account
2. You can create a new Job or add iMocha in an existing Job
3. Click Assessments under Edit Job
4. The below page opens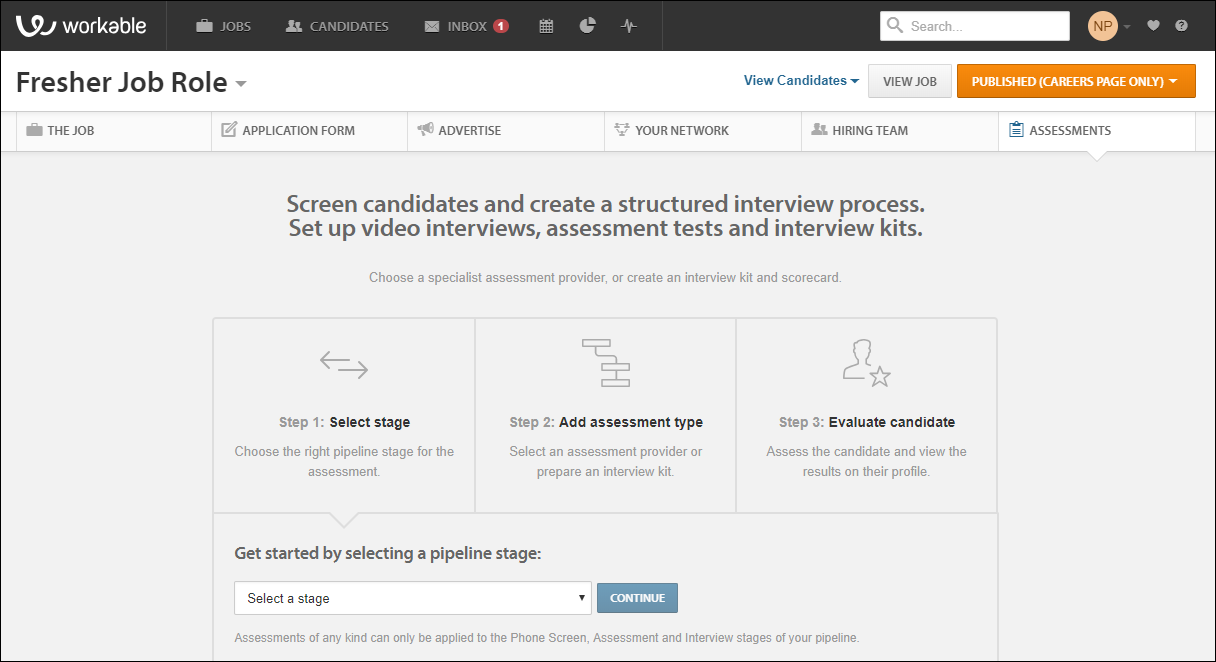 5. Select the stage (Either Phone or Interview) you need to add assessments
6. Select Assessment Test
7. You can view all the assessments added to your My Tests account in iMocha
8. Select the assessment for the job role
9. Click Save Changes
10. Click Candidates, from the list that appears, select the candidate you want to send the assessment to

11. Once the candidate completes the assessment, you can view the report in Workable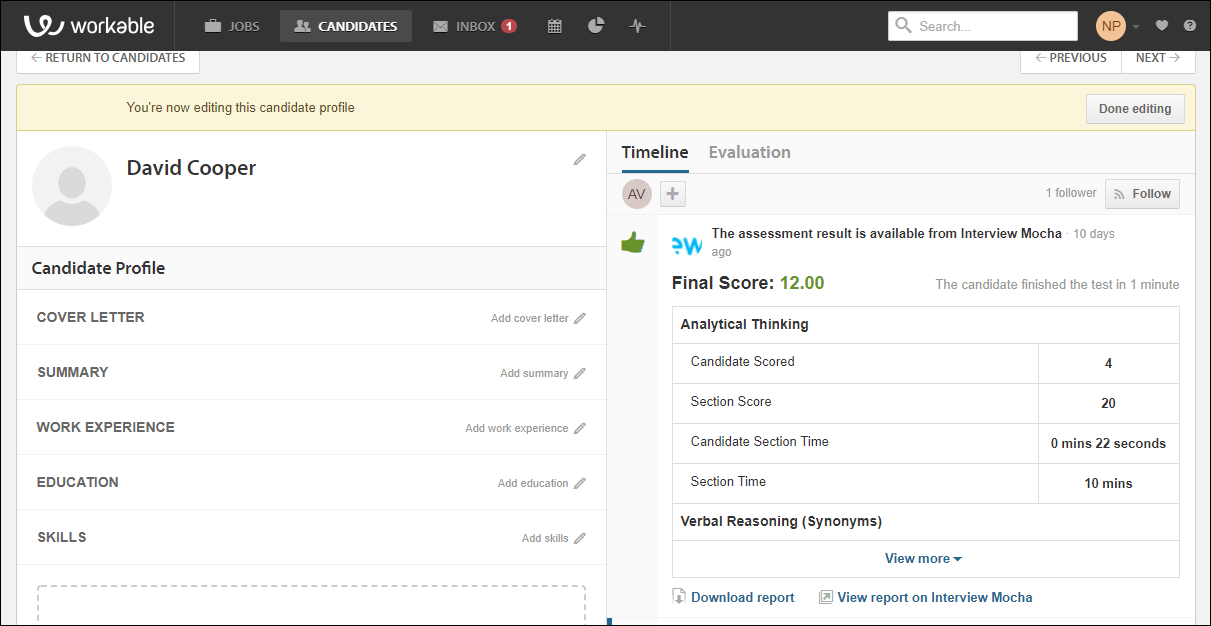 12. You can view the section-wise report in Workable and the full report in iMocha.
In case of any queries, please contact support@imocha.io