How to use MochaMobile
MochaMobile is iMocha's app to empower recruiters to hire on the go
MochaMobile helps recruiters make faster data-driven decisions with real-time assessment data feed delivered in a compact mobile-friendly responsive design.
First, download MochaMobile.
1. Open the app and enter your login credentials (These will be the same credentials used for the iMocha assessment platform)
2. You can view the dashboard as Candidates - Live Data and My Test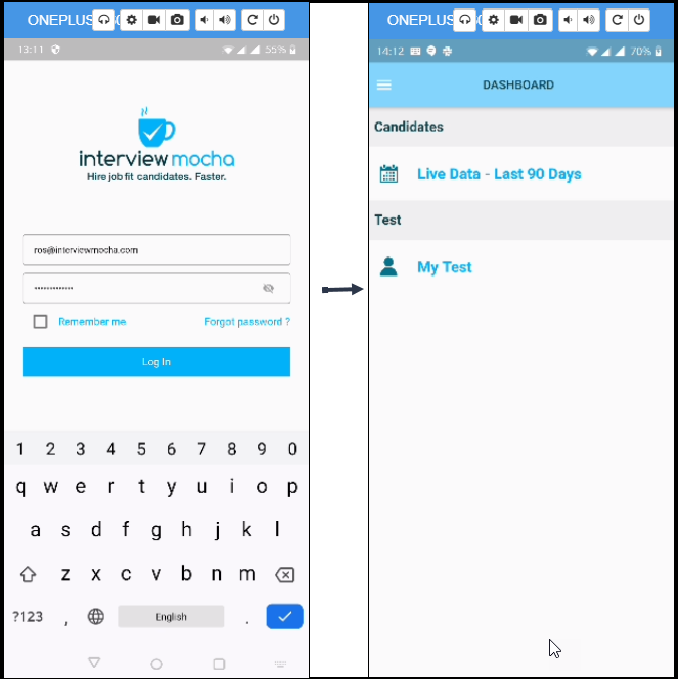 3. Live data will give you the data for the past 90 days and the real-time feed of current tests that are in progress. You can also use the filters to slice and dice the data.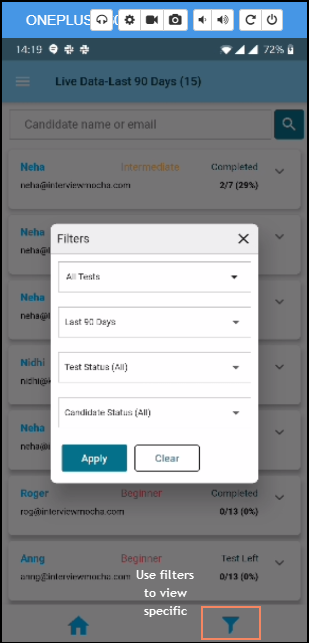 4. You can view the report of the candidate, download it on your mobile and even change the status of the candidate in your hiring funnel
5. You can also access our knowledge base from the app or write to us at support@imocha.io