Track the learning and development journey of your employees by using this preliminary step of enrolling them on the system.
1. From the top panel, click on Employee tab.

2. Select Upskilling Enrollment.
A list of already enrolled users will appear.
3. To enroll new employees, click on Enroll Users button.

Following form will appear. Fill in the details. Remember to add a valid email address.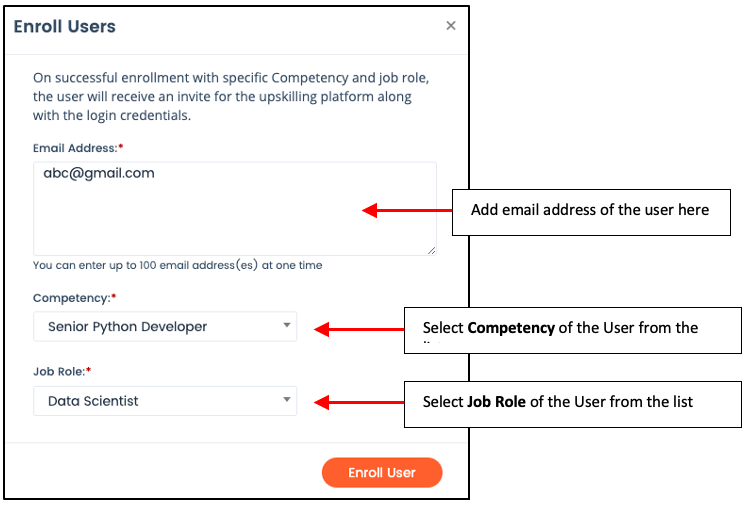 4. Click on Enroll User after completing the form.
Note: Enrollment will fail, if:
i. User with same email address is already enrolled
ii User email address is invalid
After enrolling an employee in the system, you can go ahead and include that employee in various learning and development programs.
Know more
How to Assign a Program to an employee