Utilise an already laid out framework to structure your learning and development programs. The steps below shall help you optimise programs while eliminating any hassles.
1. From the top panel, click on Programs tab
You can view the list of all the Programs here. You may filter the list based on Published and Draft Programs.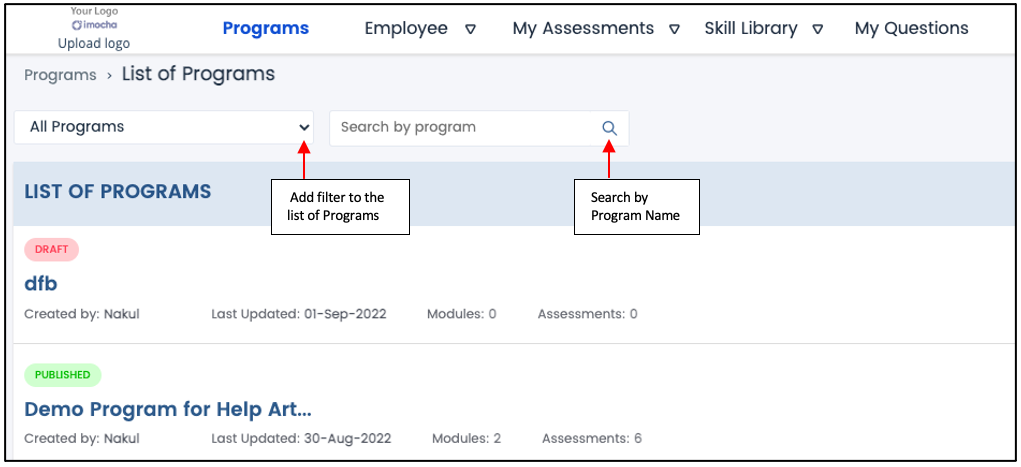 Note: Maximum 50 Programs will appear on a single page.
2. To create a new Program, click on the Create New Program button on the right.


The following form shall appear, where you can fill in the Program Name, Program Description, Program Type and Start and End date of the Program.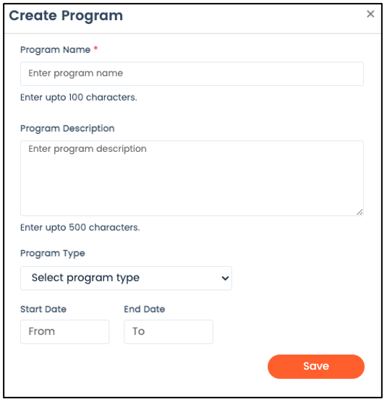 You can choose the Program Type from the following list of types.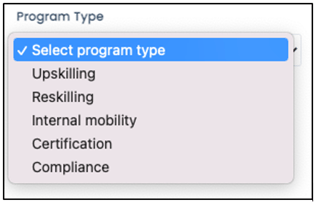 3. After filling in all details, click on Save to save the Program.
Your Program will load in draft mode as shown below.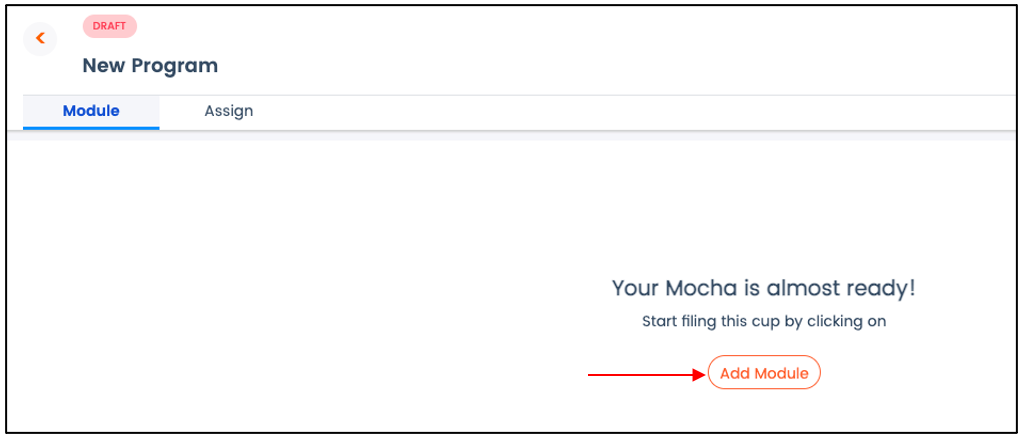 4. Click on Add Module button to add modules to your program. Fill in the details in the form that appears, and then click on Add Assessments.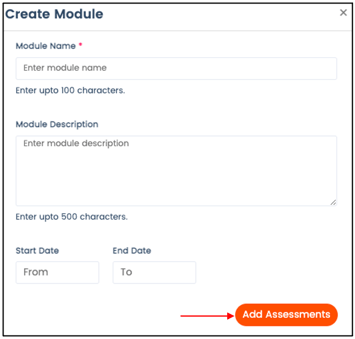 Note: You can add a maximum of 10 Modules in each Program, and a maximum of 10 Assessments in each Module.
A form appears where you can add up to 10 Assessments.
5. Click on the checkbox for assessments you wish to add in the selected Module. You can choose from a list of all published assessments.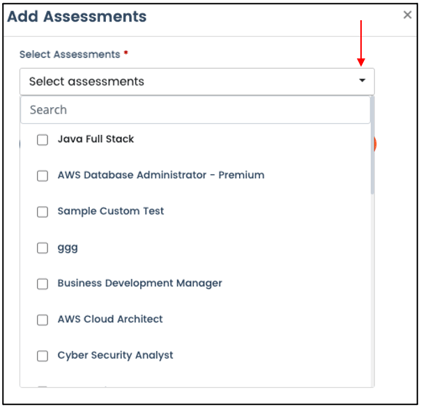 Note: If an Assessment is already added to any module, it will NOT appear in the dropdown list of Select Assessments on the Add Assessments form.
6. Click on the Save button to save your Module with newly added Assessments.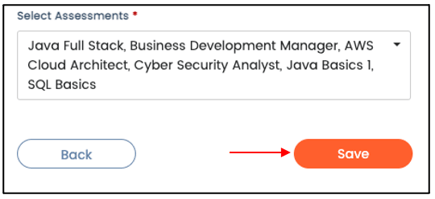 Your Program will be updated as shown below, with the list of new Modules and Assessments added.
7. To make changes to an existing Modules, click on Edit Module to edit it. You may add or remove Assessments by using the Add Assessments and Remove Assessment options as indicated in above image.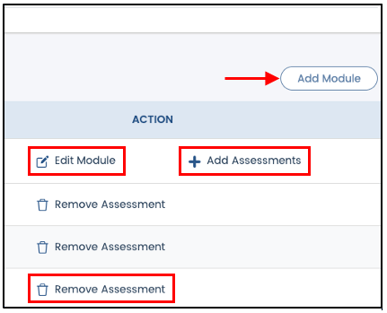 8. To add more Modules to your Program, click on Add Module button on the right.
Note: Each Module in a Program must have its own unique name, i.e., in a given Program, you can NOT add more than one Module with the same name.
9. Once you are done creating your Program, click on Publish button on the right.

You have successfully created the learning and development program for your employees. To learn how to assign a Program to your employee, click here.
Note:
Know Your Program Structure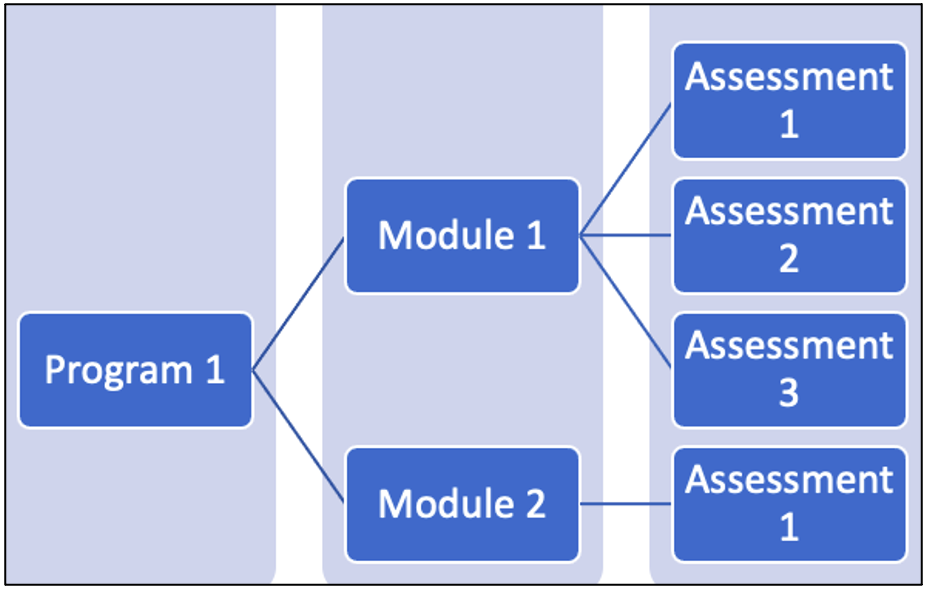 Each Program consists of multiple modules, and each module consists of various assessments. You can assign a whole Program to enrolled employees, to be completed within a specified time period as decided by your organisation.