Know how to successfully assign a learning and development program to your employees
NoteTo have access to Assign option for a Program, you must first Publish that Program, i.e., only Published Programs can be assigned.
Note: It is NOT possible to edit a Program once it is in Published mode. To edit a Published Program, you must move it to Draft mode.
You can do this by using the Move to Draft icon as indicated below:

1. Click on the Assign button, as indicated below, to start assigning the Program

Following pop up will appear.
2. Insert the email addresses of employees to whom you wish to assign this Program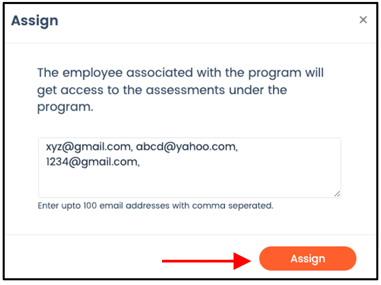 Note: You can add maximum 100 email addresses, each separated by a comma.
3. Click on Assign button, as indicated above, to assign the program.
The Assignment will fail to process if:
i. Program is already assigned to any user email address in the list;
ii. Entered email address is invalid;
iii. Employee(s) is not enrolled on the app platform;
To know how to enrol an employee, click here.
iv. Employees' user status in inactive
Following pop up shall appear in such scenarios:
4. Click on Okay button, make your corrections and try assigning your Program again.
Note: You can copy the email addresses in the error popup, make corrections to it somewhere and assign the program again.
On successful assignment of the Program, following pop up will appear;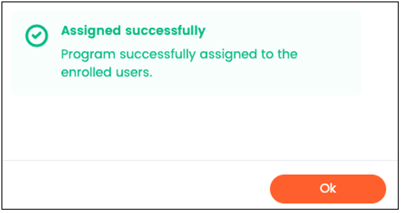 Click Okay, to continue.
The list of employees who have been assigned the Program, will appear under Assign section as below: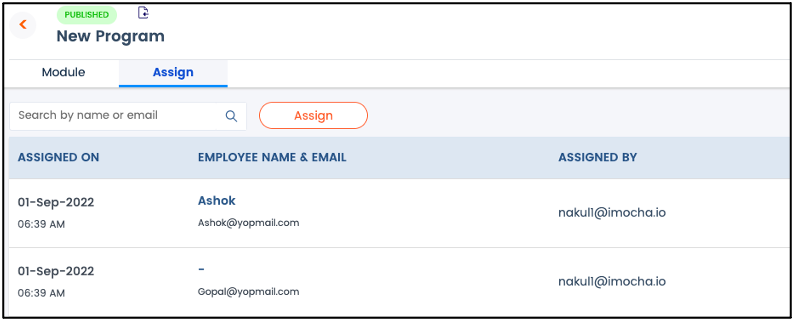 Use the Filter icon to apply filter this list based on the assignee.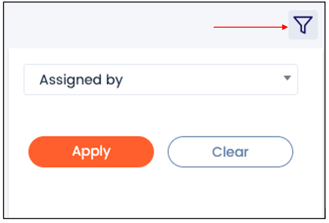 A successful assignment will trigger the following email in employees' inbox to inform them of an assigned program.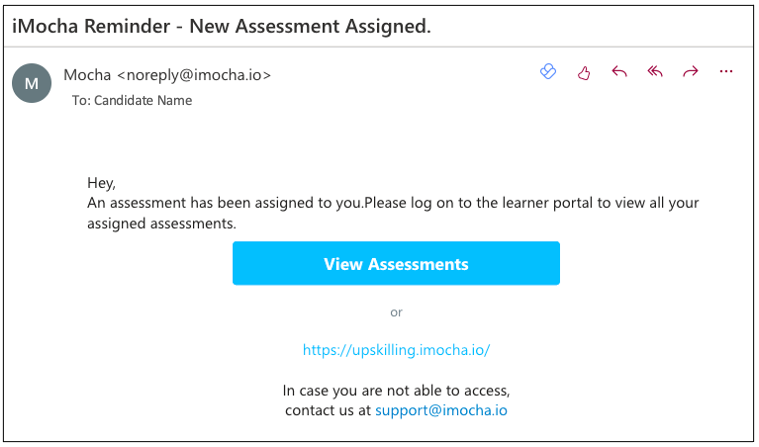 This process on iMocha's app platform shall provide a structure to the process of assigning your learning and development programs. Each step is logged in iMocha's system to help you track any anomalies throughout your program assignment journey.